Buffet Breakfast
You will be impressed by our buffet breakfast. We only use the best fresh, organic local ingredients as we take old adage 'Eating Breakfast like a King' literally.
Umbrellas for the Beach
If you would like to go to the beach and don't have a beach umbrella you don't have to buy one. Just let us know and we will give you an umbrella to use free of charge.
We do our utmost to make your stay as pleasant and easy as possible. Our services include breakfast, bar, restaurant, free Wi-fi in all rooms and communal areas, laundry service (at discounted rates), airport transfer (Catania, Palermo, Comiso), assistance in logistical aspects of your travel plans. We will make sure you will find what Siracusa has in store for you!
At breakfast, you will find organic, local produce that comes package- and plastic-free: home-made citrus, fig, and quince jams; fresh fruit and orange squeeze; cereals; home-made biscuits and cheeses from a small farm of the area.
After you select your breakfast from the buffet, you may order a hot drink from our bar, which is also available out of breakfast hours with alcoholic and non-alcoholic cocktails. Breakfast is always included in the room rate and is served between 7.30 and 10.15 in the morning.
THE NEW YORK TIMES
Hotel Gutkowski is small, elegant and simple, on the seafront.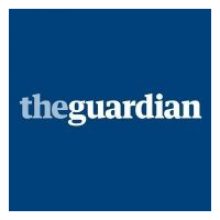 THE GUARDIAN
The old town is a maze of winding streets and small piazzas crammed on to the tiny island of Ortigia. It's here you'll find the low-key Hotel Gutkowski, which has simple, stylish rooms and a charming roof terrace where breakfast is served.
TELEGRAPH
Head for the lovely powder-blue upmarket guesthouse Hotel Gutkowski, which is still my favourite place to stay in old Siracusa.
MANDY R
TRIPADVISOR CONTRIBUTOR
This is one of the best hotels I have ever stayed at. The bed was so comfortable. I could have stayed in there forever. The views were so amazing. I can't even describe them. It was also in a great location right on the coast and within walking distance to everything and close to the bridge to the mainland of the island.
CONCIERGE.COM
The secret is out: Hotel Gutkowski is the best bargain in ancient, seaside Siracusa…Your room rate includes one of the best continental breakfasts in Siracusa, with fresh-squeezed juices, homemade jams and pastries, and organic fruit.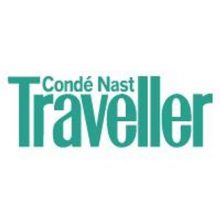 CONDÉ NAST TRAVELLER UK
Along its seaward side are fishermen's houses, some weatherbeaten, others restored, like Hotel Gutkowski. It is welcoming and appealing in its simplicity: light rooms, salvaged furniture; and my bedroom has one of those little balconies you see old ladies sitting on, looking out to sea. Once the day-trippers have departed, to be staying the night here feels like a privilege.
BROKE IN LONDON
Gutkowski definitely has something special. Perhaps this magic is partly due to its name, which comes from the Polish grandfather of the owner Paola, a real traveller. Every day at 5pm during summer, granita is offered for free on a big terrace facing the sea. The breakfast features delicious local and organic products, such as orange juice in the winter and almond milk and granitas in the summer.