More than just a boutique hotel
Our Hotel
Our Hotel is comprised of 2 beautiful buildings, and is situated on the Lungomare Di Levante, a waterfront promenade that runs along the old sea wall and offers the best ocean views you can imagine.
Our Terraces
Our two large terraces become the ideal spot for relaxing moments or for socialising with other travellers. Every evening from June until the end of September, we offer complimentary Sicilian granitas.
Unique Rooms
Each of our 26 rooms is unique and decorated according to its position in the property. Some of our rooms face the beautiful sea, while others overlook the surrounding charming rooftops or Ortygia.
Style and Comfort
We have several lounging areas where you can relax and recharge. All of our common spaces have been carefully decorated in a modern way while remaining respectful of the Sicilian style and tradition.
Our Services
Our staff are always ready to help and to make your stay unforgettable. We speak Italian, French, Spanish and English.
Hotel facilities at a glance
We want to leave behind the standard hotel categories and host you in a place that is a house more than a hotel. Our location, open to the sea of the Lungomare di Levante, is quite strategic: you will reach the Duomo and all the monuments of Ortigia on foot in just a few minutes, and you will arrive at the two bridges that connect the island to mainland Syracuse just as easily.
The hotel is comprised of two buildings, which hosted, in the 19th century, little flats of fisherman and artisans. They still display the same view, the same architecture, and also a few original pieces of furniture. In each building you will find a terrace overlooking the sea, ideal for sunbathing or meeting up for aperitivo.
Our rooms are the result of the discreet restoration of 1999. They are all different in size, shape, and furnishings, and, together with the Sicilian style, show our influences, especially German and Polish, in every detail. In each area of the hotel, you will find both furnishings designed for that specific space and pieces coming from other cities and other countries.
THE NEW YORK TIMES
Hotel Gutkowski is small, elegant and simple, on the seafront.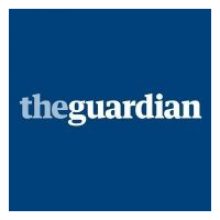 THE GUARDIAN
The old town is a maze of winding streets and small piazzas crammed on to the tiny island of Ortigia. It's here you'll find the low-key Hotel Gutkowski, which has simple, stylish rooms and a charming roof terrace where breakfast is served.
TELEGRAPH
Head for the lovely powder-blue upmarket guesthouse Hotel Gutkowski, which is still my favourite place to stay in old Siracusa.
MANDY R
TRIPADVISOR CONTRIBUTOR
This is one of the best hotels I have ever stayed at. The bed was so comfortable. I could have stayed in there forever. The views were so amazing. I can't even describe them. It was also in a great location right on the coast and within walking distance to everything and close to the bridge to the mainland of the island.
CONCIERGE.COM
The secret is out: Hotel Gutkowski is the best bargain in ancient, seaside Siracusa…Your room rate includes one of the best continental breakfasts in Siracusa, with fresh-squeezed juices, homemade jams and pastries, and organic fruit.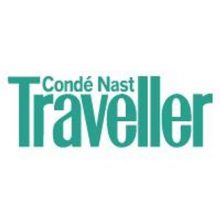 CONDÉ NAST TRAVELLER UK
Along its seaward side are fishermen's houses, some weatherbeaten, others restored, like Hotel Gutkowski. It is welcoming and appealing in its simplicity: light rooms, salvaged furniture; and my bedroom has one of those little balconies you see old ladies sitting on, looking out to sea. Once the day-trippers have departed, to be staying the night here feels like a privilege.
BROKE IN LONDON
Gutkowski definitely has something special. Perhaps this magic is partly due to its name, which comes from the Polish grandfather of the owner Paola, a real traveller. Every day at 5pm during summer, granita is offered for free on a big terrace facing the sea. The breakfast features delicious local and organic products, such as orange juice in the winter and almond milk and granitas in the summer.